Cisco 1st Semester

This is the first of four semesters in the HCC Cisco Academy, Cisco Networking Fundamentals.

Syllabus and Assignments

Instructor: Edwin A. Sloan, Jr., CCNA. CCAI, MCP, MCSA

E-mail Address: esloan@hccfl.edu
Office & Phone: DTech-401 - 253-7410
Office Hours: Mon - Th 3-5:30pm Room: DTech 401
Class Meets Mon & Wed 7pm - 9:45pm
Text: Optional, but recommended: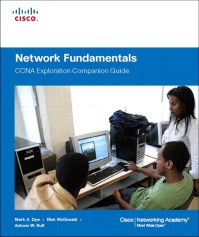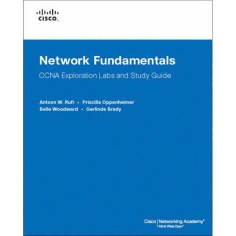 Textbook (optional) Labs and Study Guide (required)
Network Fundamentals, CCNA Exploration Companion Guide (Hardcover)
by Mark Dye, Rick McDonald, Antoon Rufi; # ISBN-10: 1587132079
# ISBN-13: 978-1587132070 ; Published: Oct 29, 2007; Copyright 2008; Pages: 560; Edition: 1st.
Network Fundamentals, CCNA Exploration Labs and Study Guide (Lab Companion) (Paperback)
by Antoon Rufi, Priscilla Oppenheimer, Belle Woodward, Gerlinde Brady; ISBN-10: 1-58713-203-6
ISBN-13: 978-1-58713-203-2; Ciscopress; Jan 2008
Description:
Presents basics of local area networks, with emphasis on use and benefits. This class focuses on Cisco's terms and Cisco's networking principles and will need to be taken even if the student has already taken the regular CGS 1550 Intro to LAN's class. This is the first of a four-part series to prepare students for the Cisco Certified Networking Associate (CCNA) examination .
This is primarily a lecture class. Some hands-on Labs will be included as time permits
Objectives:
After completing this course, the student will be able to:
Demonstrate a knowledge of networking terms for LAN's
Understand Cisco's networking terms
Understand the purpose and functions of the OSI Reference Model
Plan and select appropriate media for various situations, including twisted pair, coaxial, fiber optic, and wireless
Plan physical topologies, including star, bus, and ring
Plan logical topologies, including bus and ring
Understand and plan protocols for Ethernet and Token Ring networks
Understand and plan connectivity devices, including repeaters, bridges, routers, brouters, and gateways
Understand Issues involving installation and configuration of Network Interface Cards and cable
Identify common errors associated with components required for communications
diagnose common problems with NIC's, cables, and related hardware
Prerequisite: CGS 1100.
Grading:
| | |
| --- | --- |
| 11 Module Quizzes | 50% |
| Final Exam | 35% |
| Participation & Labs | 15% |
| Total | 100% |


Quizzes - students will take 11 quizzes and will have the choice to miss, drop or skip 1 quiz. Makeup quizzes may be scheduled with PRIOR notice to instructor.
Grading Scale:
| | | | | |
| --- | --- | --- | --- | --- |
| A: 90-100 | B: 80-89 | C: 70-79 | D: 66-69 | F: 0-65 |


(Or you can elect to Audit the class during the add/drop period.)
Academic Dishonesty

It is the policy of HCC and therefore the policy in this class to fail any student or students engaged in any form of cheating and or attempt to hand in work that is not his or her own. Should an incident of this nature occur, the student will be ejected from the class, summarily failed and submitted to HCC administration for disciplinary action.
Attendance: - students are expected to be in class on time, lectures
Facilities: All computers in the classroom, and in the Open Computer Lab,
are connected to the Internet. All of the coursework can be completed on any
computer available to the student that supports Internet Explorer 5.0 (or
higher). There are computers you can use in our library, in the public library,
and on the other HCC campuses.
The Curriculum
The curriculum for this class is located online at the Cisco Website, printing any one chapter could be as many as 100 pages. Students WILL NOT print the curriculum out on any HCC printer for any reason. Cisco does not want the curriculum printed out. Any printing that you want to do will need to be done on your own printer at home or work.
Module Quizzes are taken in class or as directed by instructor - online at the Cisco test site. Tests are NEVER to be printed for any reason. Any printed tests that are found will be turned over to the Dean as cheating. When taking a test your Cisco login is at the top of each page. DO NOT PRINT OUT ANY TESTS !
Request For Accommodation
If, to participate in this course, you require an accommodation due to a physical disability or learning impairment, you must contact the Office of Services to Students with Disabilities, Dale Mabry Campus, Student Services Building Room 208. Voice Phone: (813) 253-7031, TTD: (813) 253-7035, FAX: (813) 253-7336
Cisco Semester 1 Syllabus and Assignments

CET 1600 Cisco Networking Fundamentals
Tues & Thursday Evening "8 Week" Schedule
Fall 2008
Subject to change and realignment by Instructor
Date

Chapter and Tests

Labs & Exercises




Jan 7

Class #1




Course Introduction, the Web Site, Hawkmail redirect

ID's & Log on the Network

Cisco Certification Info

Using the 0nline curriculum

Labs & Study Guides






Jan 12

Class #2




Ch 1 Lecture - Living in a Network-Centric World






In Class - Packet Tracer Demo

pg 30 using PT Skills1.pka




Jan 14

Class #3




Review Ch 1

Chapter 2 - Communicating over the Network






In class – Packet Tracer

Lab 2.6.1.2

Lab 2.6.2.2

On your before next class SG pg 33 - 38






Jan 19




Dr. M. L. King, Jr Holiday -no class






Jan 21

Class #4




Review Ch 2

Chapter 3 -Application Layer Functionality and Protocols






PT 3.5.1.3 Pg 87

On your own before next class SG 63 - 68




Jan 26

Class #5






Review Ch 3

Chapter 4 - OSI Transport Layer




PT 4.5.3.2 PT4.6.1.3 Pg 122

On your own before next class SG 91 - 94




Jan 28

Class #6




Review Ch 4

Ch 5 Lecture - OSI Network Layer




PT 5.5.1.2 – Pg 137

5.5.2.2 – Pg 148

5.6.1.3 – Pg 148

SG 125 – 129






Feb 2

Class#7






Review Ch 5

Ch 6 Lecture - Addressing the Network: IPv4






PT 6.7.1.2 – Pg 168

6.7.2.1 – Pg 169

SG 151 - 158




Feb 4

Class #8




I

P Subnetting Class Activity




PT 6.7.5.2 Pg 194

6.8.1.3 Pg 194




Feb 9

Class #9






Review Ch 6

Ch 7 - OSI Data Link Layer




PT 7.6.1.3 Pg 213

SG 199 - 204




Feb 11

Class #10






Review Ch 7

Ch 8 - OSI Physical Layer




Catch up night for Quizzes and Labs

For next class SG 217 - 219




Feb 16

Class #11






n class – Cable construction

Then Lab 8.4.1.1 Pg 220




Each student must make a working cable before leaving class for the evening.




Feb 18

Class #12






Review Ch 8

Ch 9 - Ethernet




PT 9.8.1.2 pg 249

9.8.2.1 pg 249

SG 231-240






Feb 23

Class #13






Review Ch 9

Ch 10 - Planning and Cabling Networks






SG 263-268

Router lab – hands on TBA




Feb 25

Class #14




Review Ch 10

Ch 11 – Configuring and Testing Your Network

Final Exam Review






In class 11.5.1.1

SG 297 - 301




Mar 2

Class #15






Final